Beers for Festivals
If you're hosting or organising a beer festival and would like some award winning beers to be showcased then get in touch.
We've a wide range of cask and keg ales available, including seasonal and monthly specials. In addition to the great Windsor & Eton range we also have the Uprising brand available including the multi award winning Treason West Coast IPA.
As well as returning favourites we will have some brand new beers this year so your festival could be the first to showcase new Windsor & Eton and Uprising beers!
Core Cask Range

All casks are available in 9 gallon Firkins or 18 gallon Kilderkins.
· Parklife - 3.2% refreshing Light Ale with a great taste. We use a selection of fine New World hops giving a full, clean flavour, beautiful colour and a wonderful aroma.
· Knight of the Garter - 3.8% Golden Ale with a distinctive fresh citrus hop thanks to the use of American Amarillo whole leaf hop with its gorgeous grapefruit aroma.
· Windsor Knot - 4% Pale Ale made with two specially selected hops, Sovereign and Nelson Sauvin from NZ for a tropical smooth finish.
· Guardsman – Our 4.2% Best Bitter is a copper-coloured classic ale with a tangy taste, and a fresh hop aroma.
· Conqueror – 5% Black IPA. A rich, complex and very distinctive dark ale. It is brewed with a careful blend of 5 speciality malts along with Cascade hops to produce an intense combination of flavours.
Seasonal Cask Range

February-March - Father Thames Our brand new 4.8% premium bitter with notes of toffee and caramel that are offset with a marmalade hop aroma.
April-June - Kohinoor IPA 4.5% – This Indies Pale Ale is based on an IPA recipe with Imperial malt and a blend of Chinook, Simcoe and Pacific Jade hops. The refreshing twist comes from the addition of Cardamom, Coriander and Jasmine petals.
July-September - Eton Boatman Golden Ale 4.3% – Made with a combination of American Citra hops with citrus flavours, and Australian Galaxy hops with hints of exotic fruit giving a fresh clean and full flavoured taste.
October-December - Canberra Autumnal Ale 4% - This chestnut coloured ale is brewed with 6 speciality malts and Canadian Maple Syrup. It is hopped using Galaxy from Australia and Nelson Sauvign from New Zealand to create a New World twist.
Core Keg Range
Kegs are 30 Litres with a Sankey connection. Our keg beers are Not pasteurised, Not sterile filtered and Not artificially carbonated.
Windsor & Eton:
· Republika – 4.8% Pilsner. This premium lager is made using Czech Saaz hops and yeast along with Pilsner malt. We ferment for 3 weeks before 'lagering' for a further 6 weeks. The result of this long wait is a refreshing, full flavoured pilsner lager with a balanced, rounded taste.
· Eton Rifles – 5% IPA. An educated India Pale Ale brewed with pale malt grown in Windsor for a dry character and very light colour, an unusual mix of Target, a traditional Kentish hop, and zesty Equinox, Enigma and Mosaic gives a big tangy taste and fruity aroma.
Uprising Brewery:
· Treason – 5.8% West Coast IPA with a bold, uncompromising beer, packed with hops at 4 different stages in the brewing process. Imperial and Munich malts give the beer enough body to try and tame the hop aromas jumping out of the glass.
· White Riot – 5.3% White Pale Ale brewed with very light malts and wheat to form a natural blonde white beer. Using the best of New World hops and the addition of Orange Zest during warm conditioning produces a really distinct aroma and flavour. It's not an IPA and it's not a wheat beer – but it is the best of both!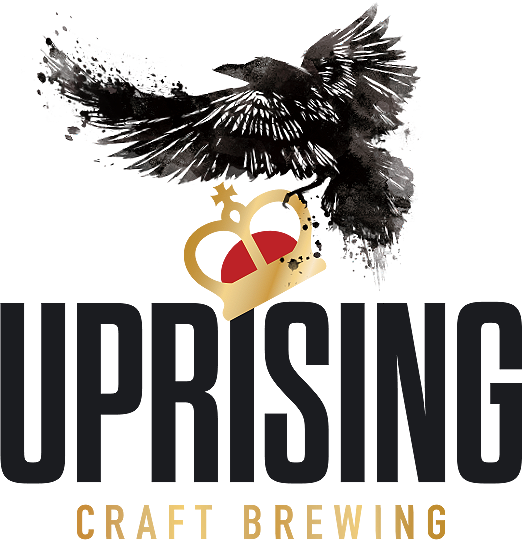 Monthly specials
Our monthly specials includes Stouts, Milds, Blondes, Porters, Red Ales and Saisons. For what will be available during your festival and for the cost of beers then please contact Paul on sales@webrew.co.uk or call the office on 01753 854075.
We will help promote your festival on our website and to our near 20,000 social media followers and 400 brewery members, many of which are CAMRA members.
For up to date news on festivals and beers then follow us on Twitter @WindsorEtonBrew, Instagram @WindsorEtonBrewery and Facebook @WindsorEtonBrewery